Grants
The Foundation funds schools, teachers and the arts.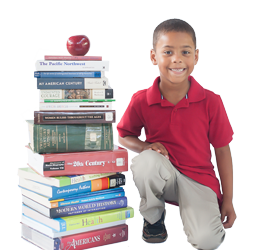 Innovative Learning Grants
This grant encourages instructors to create exciting new ways to teach that will engage students and increase learning. The grant has funded Lego eLab sets, ceramics, science materials and athletic technology to name a few.
Funding for these grants would not be possible without generous donations!
A special thank you to our 2016-2017 Gold Donors for sponsoring/supporting exciting innovation in our schools:
Western Precision Products, Inc.

Wytek Controls, Inc.

Ron Spires & Kim DeMarchi

Wael & Becky Chamseddine

Julie & Matt Popma

Matthew Meyer, Deer Creek kinder, marvels at his coconut experiment made possible through an Innovative Grant to Kinder Teacher Diane Bonica, who used funds to conduct hands-on science projects.
How Are Foundation Funds Used at Your School?