Support the Foundation
Your financial support helps to create power learning opportunities for Tigard Tualatin students. Together we can!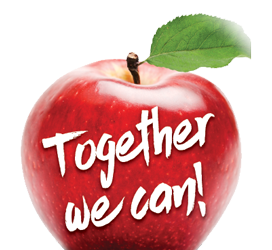 Donate to the Foundation
Foundation dollars pay for part-time licensed teachers and instructional assistants; reading, math and science programs; technology, arts and supplies that make a difference for kids. The Foundation is a non-profit 501(c)(3) organization. Your support is deductible to the full extent allowed by law.
Matching Gift and Volunteer Grant information provided by


Support Our Schools While You Shop
Remember the Foundation while you do your everyday shopping. It's an easy way to make a difference.
Fred Meyer Rewards Program*
New Seasons Cans for Kids Recycling Program: all for-deposit can and bottle returns benefit FTTS
Goodshop online shopping*
Amazon Smile (can be used with Amazon or Amazon Prime shopping)*
*Choose FTTS as Your Non-Profit of Choice